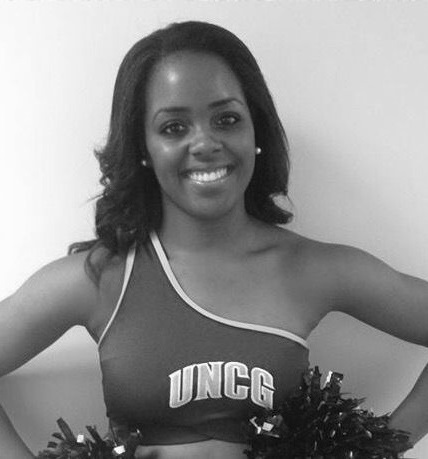 Monica Washington
Monica Washington has been dancing for 17 years and is currently a
senior at The University of North Carolina at Greensboro. She is
studying to receive her Bachelor of Arts degree in dance with a
concentration in K-12 teaching licensure. Monica was born in
Charlotte, NC where she studied dance at Rhythm Dance Studio for 14
years, and competed for 12 years. She has studied the dance styles
of tap, jazz, ballet, lyrical, modern, African, and hip hop. She is
now a 4th year member of the Spartan G's Dance Team and captain.